Faux EZ Painting Services
Faux Painting Services in Atlanta GA
Need a little help with your next remodeling project?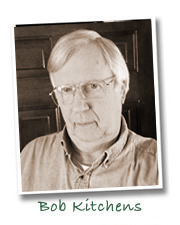 Bob Kitchens has over 40 years experience painting and has been working with faux finishes since the early 80's.
Our Creative skills include Color Glazing and Wall Washing, Gilding, Venetian Plaster, Marbleizing, Woodgraining, Stenciling, Antiquing, Distressing Etc.
Faux finishing is Bob's passion. As owner of Faux EZ, Bob enjoys creating a variety of specialty finishes for walls, floors and furniture. He also finds that his clients appreciate his knowledge of the large range of products available for decorative finishes. In addition to his painting experience, Bob has all the carpentry skills needed to help give your kitchen a face lift at a fraction of the cost of a complete remodel.
With over 40 years in the decorative arts business, in addition to his talent in creating unique faux finishes, Bob's background is worth sharing with other faux artisans, and decorative painters. Bob counts among his business associates a number of individuals who have started faux finishing businesses of their own.
In spite of his expertise, Bob realizes that to bring the best to his clients, he must continue be a student himself. His skills are constantly evolving as he learns new faux finishes, working with other artisans and then passing along his newly acquired techniques to his clients and peers. Bob's enthusiasm is second only to his artistry and knowledge of the decorative painting industry.
If you would like additional information or to schedule a consultation with Bob, please call him at (866) 670-4311 or you can reach him using the contact form below. He will get back to you promptly and look forward to hearing from you!
Privacy Statement: Your privacy is valued! Your personal information will be kept confidential and will not be redistributed or shared with any third parties.